When it comes to choosing a Managed IT Services Provider, making an informed choice is very important. The ever-changing consumer demands coupled with constant changes in technology make the maintenance, monitoring, and execution of complex IT tasks quite challenging. You have to ensure that the managed service provider you choose to work with comes with the right strategy framework, tools, expertise, and resources.
Your managed service provider can act as your internal IT team or provide the required expertise to your existing IT team. It is therefore very important to ask the right questions and be aware of the technology support your business needs. This will help you build a partnership that is long-term and is aligned with your business objectives.
7 Key Factors for Selecting a Winning Managed IT Services Provider
1. Technical Expertise
The first and foremost thing you want to check before making a deal is their technical expertise, along with their list of services and additional qualifications that showcase their abilities. Understanding your MSP's technical background will help you gauge their strengths and weaknesses. When it comes to managing technology experience is extremely important. Make sure that the trusted advisor that you are hiring can provide the guidance that your business needs.
2. Available Service Packages
Your chosen managed service provider may offer many different services such as hosted cloud services, 24x7x365 support, VoIP business phones, website management, virtual CTO services, etc. However, you will get more value from them if they can provide customized information technology solutions that best fit your business needs. Ensure to have a clear match between your requirements and the MSP offering. Doing this exercise helps you find a perfect match for your IT requirements. It is also critically important to choose the right service package required for the relationship to be successful. The right MSP will conduct discovery and make a recommendation based on your specific situation and explain why their proposal is the right choice for you.
3. Credentials and Testimonials
Nowadays, a managed IT services provider's length of time in the market is no longer a reliable predictor of their credibility. Businesses today seek for long-term partnership, which is crucial in defining their successful journey with an MSP. Check a provider's relationship with third-party vendors, certifications, case studies, testimonials and additional qualifications that showcase their abilities. Ask them for a list of current and past customers as well as references.
4. Understand the Service Level Agreement (SLA)
Look for a Managed IT service provider that provides a guaranteed SLA. They should be capable of monitoring your IT infrastructure 24/7 and proactively responding on any issues that may arise, regardless if they are operating in-house or remotely. It is also important that you have access to support specialists whenever you need them. There is a cost for every minute that you are down or running inefficiently and your provider should meet that tough reality with the appropriate level of urgency.

5. Cyber Security Support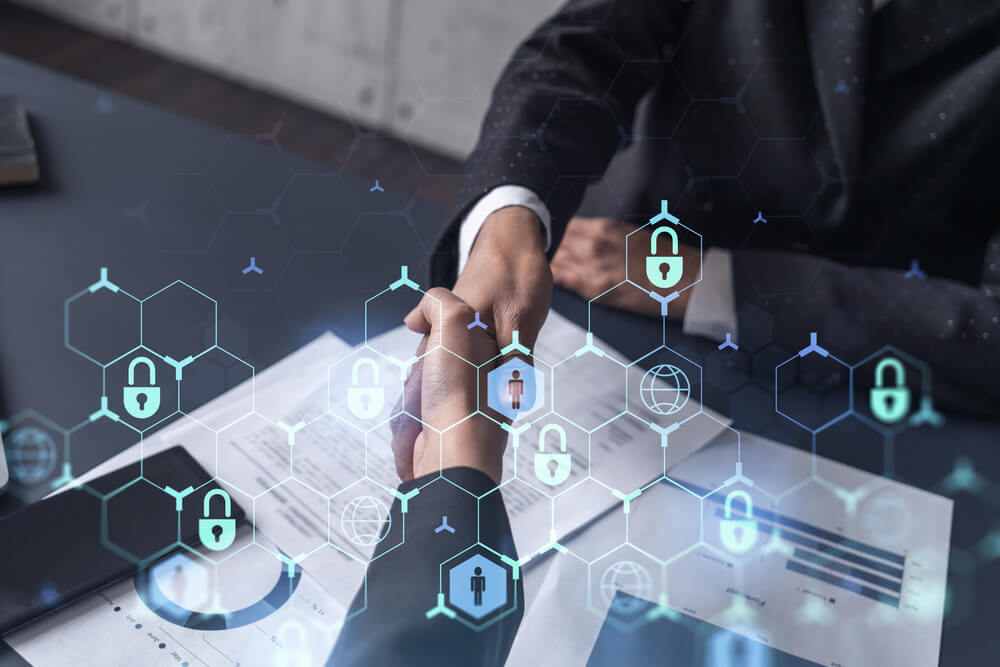 Your business must also be equipped with a highly secure IT environment so you won't have to worry about malware, viruses and hijackers stealing your confidential data. A good IT service company enforces the most crucial cybersecurity strategies to keep its clients' data and systems safe and secure. Given the ever increasing risk of cybercrime to businesses of all sizes, this is becoming even more important than ever. Make sure that the provider has a plan to not only secure your network, but also to successfully recover in the event that there is a breach.
6. Communication and Transparency
Another crucial factor that is key to assessing the quality of your new service provider is their level of communication and transparency. Look for an MSP that truly cares for their customers. Ask them about how they go above and beyond for each of their clients. You may ask for metrics and other evidence that back up their answers. They should provide a transition plan that includes the roadmap to a successful go-live. A high quality managed service provider will offer a regular cadence for periodic technology business review meetings to adjust strategy and objectives accordingly.
7. Support Team Structure
Seek an MSP that can provide you with a designated IT team that can maintain your current IT solutions as well as prepare you for future technology upgrades. Be wary of managed IT services providers who do not take time to constantly improve their support structure. They should be reaching out on a regular basis to get your feedback and making sure that customer satisfaction remains high throughout the entire partnership. Rize Technologies is operating in the heart of Fort Lauderdale, FL, but offers top-notch IT services nationwide. Our remote staff is qualified and able to help you maintain your current structure while scaling your business.
There's no doubt that finding the right IT Service Provider can be a daunting task. That said, make sure that you consider the factors that we mentioned to ensure that your business is equipped with the right IT services. Whether you're in Fort Lauderdale or anywhere in the United States, we cater to your business technology with strategic IT management and IT support services. Book a free discovery call to learn more.