Safe.
Secure.


Stay Out of the Red.
We provide high-quality, reliable, and comprehensive IT support and strategy specifically for law firms.
Safe. Secure.
Stay Out of the Red.
We provide high-quality, reliable, and comprehensive IT support and strategy specifically for law firms.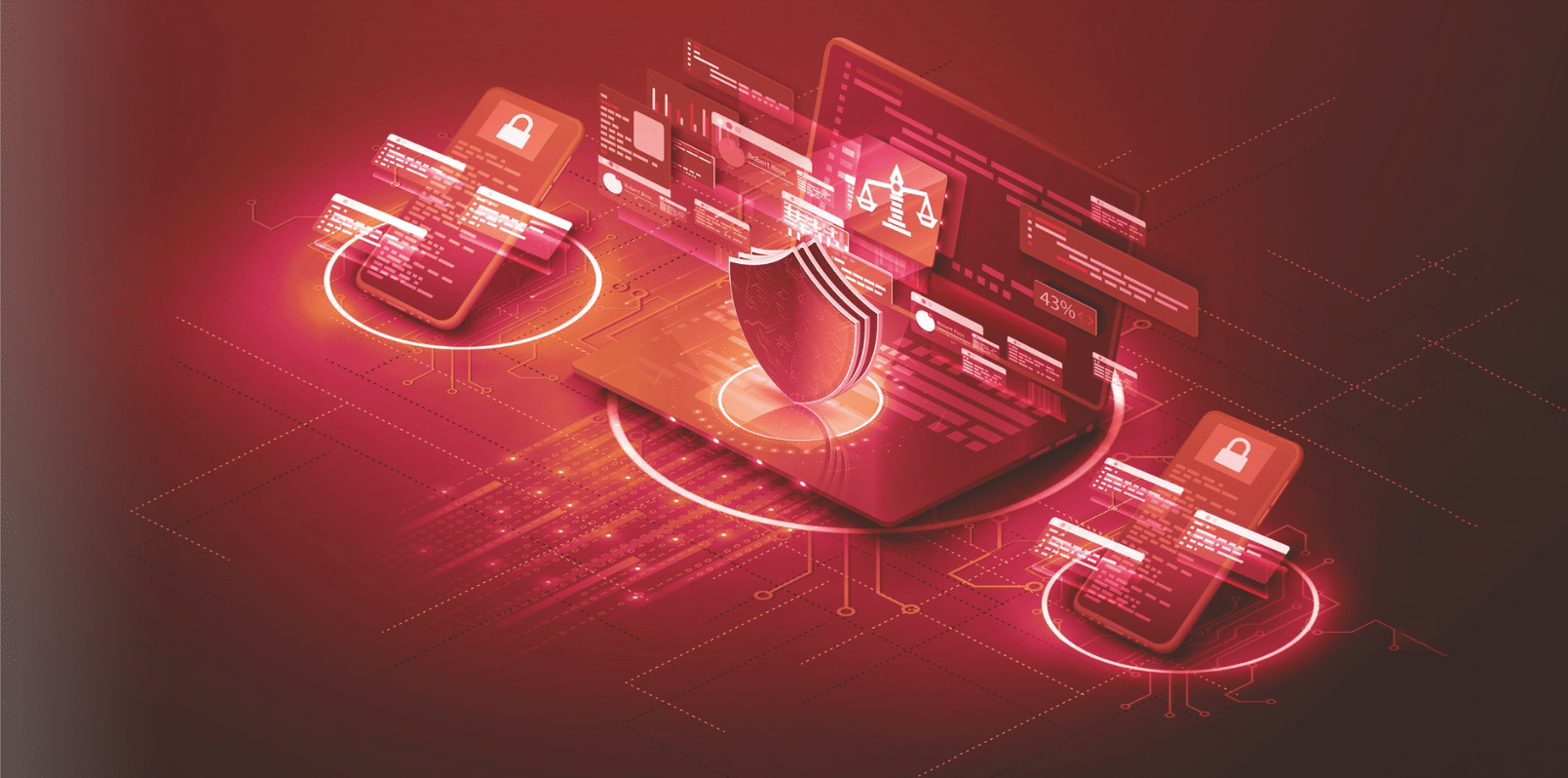 Secure Technological Solutions that Drive Your Firm's Success – Guaranteed.
Let us take care of your IT management, so you can focus on what you do best – running your law firm.

The Expertise & Experience You Need
Our team has been enabling firms of all sizes to do things faster, easier, and safer for years.

The Value & Support You Want
We provide value-driven solutions that keep your IT systems safe, robust, and efficient, so you can focus on making your business even more successful.

With Nothing to Lose
We're so confident that we can help your firm grow (and keep you out of trouble) that we will let you cancel at any time and help transition you to another managed IT provider—for FREE!.
Download Our FREE E-Book!
Digital transformation is a must for a modern, successful legal practice. Download our E-Book to learn some of the crucial ins and outs on keeping your business safe, secure, and out of the red – for FREE!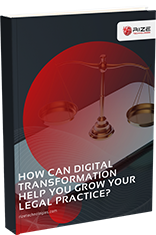 How Can Digital Transformation Help You Grow Your Legal Practice?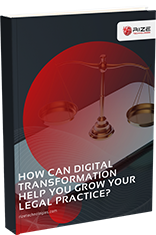 How Can Digital Transformation Help You Grow Your Legal Practice?
IT Services for Law Firms
As your technology partner, we believe in building a collaborative relationship that is geared towards providing solutions that are practical and growth-oriented
Secure Your Data and Network
We will ensure that all systems are always working at peak performance. With the help of data and network security measures provided by a trusted IT company, your law firm is protected against hefty fines, as well as putting your reputation at risk. Potential breaches can also be prevented by the proactive cybersecurity monitoring done by an experienced IT services provider.
A valuable tip for law firms is to use extra safeguards for sensitive information that cybercriminals and competitors may use against them.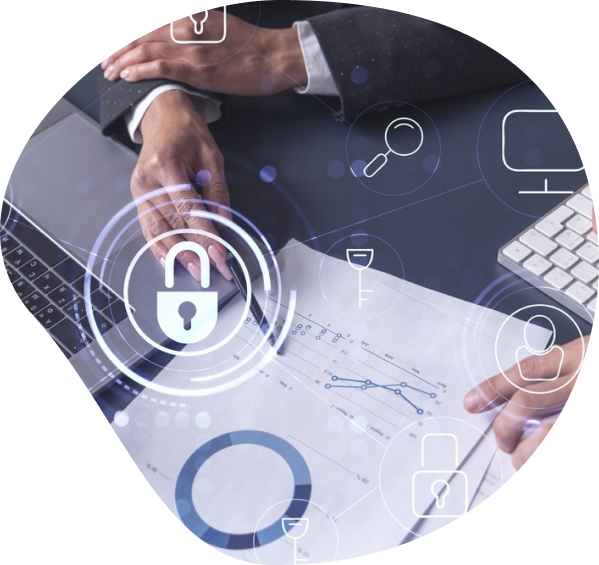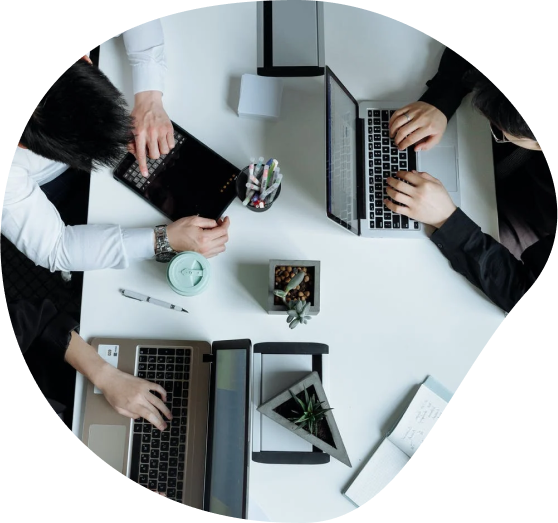 Strategic Planning and Support
An IT strategy plan is a high-level guide created by IT experts and business strategists to address all gaps between the current state of your law firm's IT and meeting best technology practices.
It will help if you have a clear and comprehensive IT strategy plan for your law firm – one that would enhance your digital experience, predict potential opportunities and vulnerabilities, and ultimately increase revenue. A law firm must automate as much as possible without sacrificing the quality of results so that everyone can focus on the most critical tasks.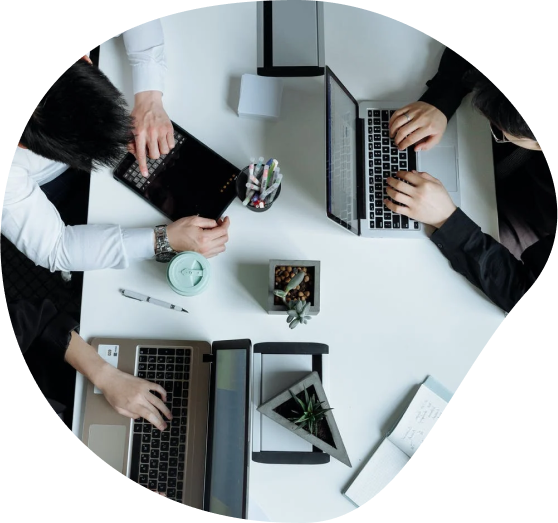 Cybersecurity Employee Training
Can you imagine the consequences of all your client's and staff's information being leaked to an intruder just because an employee opens a phishing email? In this User Risk Report, 30% of employees surveyed didn't even know the meaning of phishing and malware.
The information lawyers are entrusted with is becoming more vulnerable as cybercriminals develop advanced hacking methods. Your employees must undergo effective online cybersecurity training to guard themselves and the firm against cyber-attacks. Our team at Rize Technologies can help you stay up to date on the latest cybersecurity trends and training methods and conduct cybersecurity training for your employees.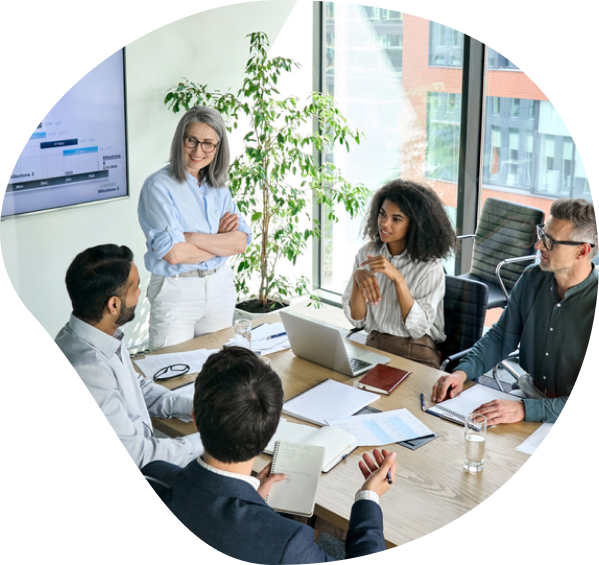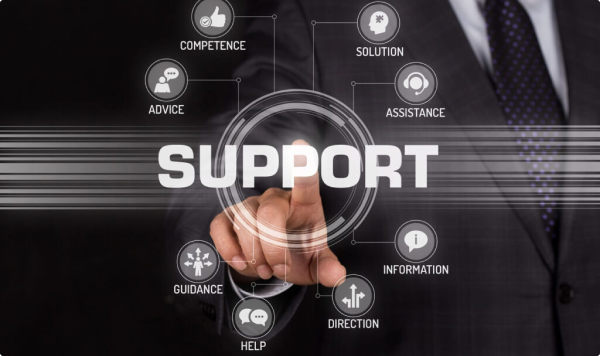 We Don't Believe in Cookie Cutter Service
Law firms have different technological needs than other industries. A managed service provider for a law firm needs experience in addressing issues that are specific to the legal industry, like being able to provide for increased data safety, scalability of legal software to work with a large number of clients, data access from anywhere from all types of devices and apps, and more.
We provide custom, cutting edge IT services specially for the legal profession that have helped law firms of all sizes leverage technology to help them achieve and exceed their business and client goals.
We can help you, too.
Turn your IT headaches into afterthoughts with expert solutions and unparalleled support from Rize
Technologies.
Your path to less stress and more success begins here.

Rize Technologies gave us a powerful suite of tools that every law firm should have. Their dedicated, highly skilled team took time guiding us in learning all the new processes. Can't recommend them enough!

We now have a clear roadmap for our security, productivity, and communications without any interruptions – all thanks to Rize Technologies. That was never the case before having them as our long-term IT partner.

My boutique firm has become 100x more efficient with the new systems Rize Technologies has recommended for us. Our digital transformation also brought in more clients! Having the right tools has been a game-changer for us.
Insights to Help Your Law Firm Leverage Technology and Drive Growth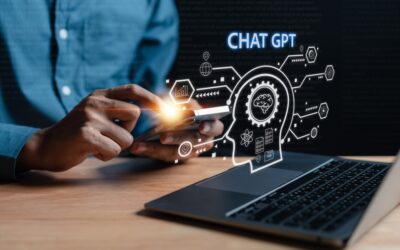 In an age of accelerating technological innovation, the legal...
read more



Subscribe to the Rize Technologies Newsletter
Get the must-read news & insights in your inbox!
Outsource your IT management to us, so you can focus on what you do best: running your law firm.
Ready to get started? Schedule a call to see how we can help you grow, modernize, and stay out of trouble.