Cybersecurity issues are increasingly becoming a significant cause of concern for businesses. The shift towards remote work due to COVID -19 has made companies of every size even more vulnerable to cyber-attacks.  
Research shows that globally, damages due to cybercrime are set to reach $6 Trillion annually by 2021. Most companies have unsecured data and poor cybersecurity practices in place making them vulnerable to hacking and data breaches. To make matters worse, small-to-medium-sized businesses are increasingly being targeted. Cyber-attacks in this segment have gone up by over 400% in the past year alone. It's also important to note that many companies are still not prepared enough to prevent such violations despite the rapid increase in incidents. A total of 58% of executives at small-to-medium-sized businesses, including professional services companies, tend to worry more about a data breach than a natural disaster. 
So what are the most crucial cybersecurity strategies a business can adopt in 2021 to keep its data and systems safe and secure?
5 Crucial Cybersecurity Tips for Businesses in 2021
1. Invest in Cloud Security
Cloud computing has given organizations the ability to upgrade the speed and performance of their operations. In 2010, The Obama Administration published the 25-Point Implementation Plan to Reform Federal Information Technology Management, where the idea of "cloud-first" for the federal government was first introduced. The release followed a spike in large private companies migrating existing applications and developing new cloud-ready ones. By the end of 2020, nearly 93% of companies relied on the cloud but that raises the question: Are they using the right tools for cloud security?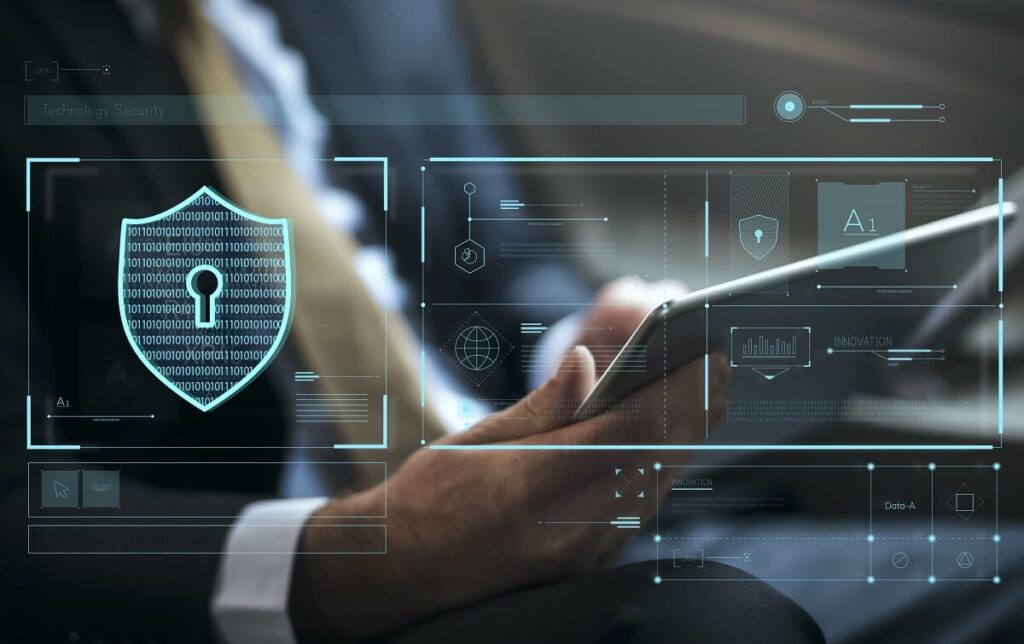 Like traditional cybersecurity, cloud security is as vast, if not more, and is also prone to the risk of cyber-attacks and breaches. However, cloud computing is often safer than on-premises computing even with these risks. In the words of Whitfield Diffie, an American cryptographer, "Cloud computing is a challenge to security, but one that can be overcome".  
You can't secure what you don't know. Therefore, it's in your best interest to partner with a trusted provider who can deliver the best in-build security protocols and is up to date with the industry's highest levels of cloud security practices. An ideal cloud solutions provider will: 
Perform a risk assessment analysis that takes into consideration factors unique to the organization in order to uncover your organization's priorities. 
Ensure that data protection is at the core of their security strategy. This involves training employees on safe cloud security practices. 
Enforce levels of access controls to avoid unintentional leaks of data. 
2. Maintain Cyber Hygiene
Cyber hygiene refers to the best practices for keeping our systems and data secure while engaging in online activities, such as emailing, web browsing, etc. Without practicing cyber hygiene, your company and personal information may become vulnerable to hacks, malwares and computer viruses. Now that remote work has become a necessity for modern organizations, new risks arise and additional security policies are essential. The best cyber hygiene practices include: 
Enforcing network firewalls across all computers to prevent unauthorized access on websites, mail servers, and other sources of data. 
Keeping "white lists" (authorized users) and "black lists" (unauthorized users) up to date across all your software and systems. 
Setting up reliable anti-virus (AV), spamware, and other anti-malware protection software. 
Regularly updating Operating System (OS), web browsers, and application software with latest security patches. 
Strictly enforcing strong password rules and 2-Factor/Multi-Factor Authorization (2FA/MFA) procedures and maintaining a habit of changing passwords regularly. 
Ensuring that all computer networks are physically segmented with secure routers and active firewalls between segments (for on-site or office work). 
Accessing work data on work computers only. 
3. Provide Employee Security Awareness Training
A lack of awareness of cyber threats poses cyber risks that could bring severe damage, especially to small businesses. Proofpoint's recent security awareness report concluded that employees who undergo security training choose the correct answers to cybersecurity questions only 78% of the time. The number isn't good enough, especially with remote teams. Without awareness and formal training, it is improbable that security will be a top of mind consideration for your employees. 
Therefore, your organization should focus on creating tailored cyber security training to educate all users on how to avoid cyber incidents and strengthen your workplace's overall cybersecurity. 
4. Have Data Backup and Disaster Recovery Plan in Place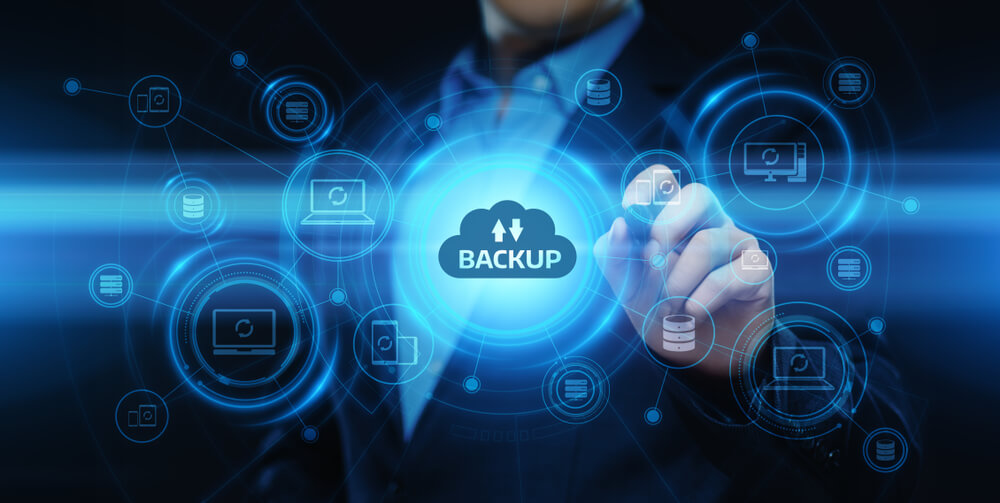 Having backups of your data along with an effective disaster recovery plan for your IT infrastructure is like having insurance. When your business faces a natural disaster or a cybersecurity catastrophe, having these two in place can help you save the day.  
Backing up your data means making multiple copies of it. If you do it on-premise, it might take a lot of time and energy. Cloud backup solutions provide businesses faster and assured recovery while also reducing costs. Another advantage of cloud data recovery solutions is that they automatically store the data securely off-site for disaster recovery purposes. 
Here is the main reason why cloud backup goes well with disaster recovery plans: having copies of data doesn't mean you could get your business up and running again quickly if catastrophe strikes. You will need a strategy to immediately get your processes and systems online again after an outage or failure. This is your disaster recovery plan. 
By heavily investing in data backup and disaster recovery, you are: 
Protecting your clients or customers 
Protecting your reputation 
Increasing your employee's productivity 
Safeguarding your peace of mind 
5. Invest in Technology Upgrades and Innovations
Need to speed up operations while improving cybersecurity? If so, upgrade your technology as soon as possible. Upgrading your business technologies with a customized security stack is crucial to your productivity and business continuity plans. Another advantage is that you gain a competitive edge by investing in new technology and systems before your peers do. 
If you are in need of technology upgrades for your business, find a managed IT services provider that can help you with the following: 
Server upgrades 
Computer upgrades (and other devices) 
Phone systems upgrade 
Mailing system upgrade 
Cybersecurity review
And so much more. 
Safeguard Your Business Now 
As cybersecurity threats continue to evolve, every company's cybersecurity protection structure needs to evolve with it. Cybersecurity tips like these can go a long way in preventing a catastrophe. The first thing you can do to implement them is to partner with a reliable IT services provider. Rize Technologies offers different cybersecurity solutions for all sizes and types of businesses. Contact us to see how our customized solutions can protect your business.